Tax Resolution Services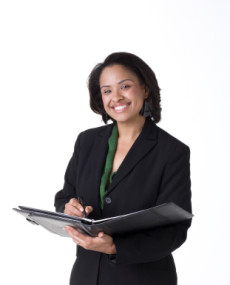 Are you facing serious tax problems with no clear way out? It's time to call the tax resolution experts at The Levy Group of Tax Professionals. We've been in the tax relief business for 22 years, which means we've got the experience and knowledge to provide you with the tax help you need. Whether you're an individual taxpayer or you represent a small business or a large corporation, we're more than ready to step in and resolve your tax issues. Let our tax consultants take the burden from your shoulders. Call us today to schedule your initial consultation!
The Levy Group of Tax Professionals provides IRS assistance in a wide variety of circumstances. Contact our office if you need professional help with:
Appealing a government action
Negotiating a tax settlement
Filing for penalty abatement
Securing an installment agreement or offer in compromise
Stopping wage garnishment
Claiming innocent spouse relief
And other tax resolution strategies
One of our top priorities is helping you get tax relief as quickly as possible. The longer it takes to resolve tax problems, the greater the likelihood of increased penalties and fees being applied to your tax debt. When you choose The Levy Group of Tax Professionals, you can feel confident that we'll work quickly and efficiently to bring an end to your IRS problems. In fact, our staff is available 24/7 to ensure that you get the top-notch tax resolution service you deserve.
We also care deeply about keeping our prices reasonable. Whatever type of tax help you require, from tax settlement negotiation to IRS audit representation, we're sure you'll find our rates to be among the lowest in the greater Miami area. After your initial consultation, we're happy to provide a free cost estimate for the tax resolution services you require, to help you plan ahead for the expense. Then, we'll be honest and up front with you throughout the process about any additional services you'll require and how much they'll cost. It's all part of our efforts to be Miami's best choice for IRS assistance.
Every one of our tax consultants is fully licensed and insured, for your protection and peace of mind. Additionally, The Levy Group of Tax Professionals is affiliated with NATRC, ASTPS, and NATP. Those affiliations enable us to stay informed and up to date on all of the tax issues that affect our clients. We also have an A+ rating with the Better Business Bureau. We're proud to say that that rating reflects our commitment to excellence since our firm was founded in 1991.
To learn more about the tax resolution services The Levy Group of Tax Professionals offers, call or e-mail us today. We promise to work hard for you, whatever tax problem you're experiencing. Don't wait any longer to get the help you need—let The Levy Group of Tax Professionals bring you tax debt relief! 
tax penalty abatements
tax resolution
tax settlement