Tax Attorneys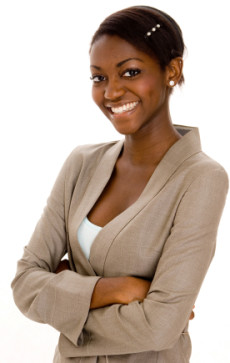 There are some tax problems that require the specialized services of a tax attorney. If you've been summoned to federal tax court, for instance, you'll need a tax lawyer to speak on your behalf in front of the judge. In terms of tax resolution, tax attorneys are skilled negotiators thanks to their years of training. Having passed the bar exam, they're also extremely knowledgeable about laws and codes affecting taxpayers on the federal and state level. And finally, when you hire a tax attorney, you gain the benefit of attorney-client privilege.
To work with some of the best tax lawyers in Miami, contact The Levy Group of Tax Professionals. Our staff is comprised of fully licensed and insured tax attorneys, in addition to a group of talented enrolled agents, which makes us an ideal choice whatever type of tax help you need. Bring in one of our tax lawyers when you need:
Court representation
Audit representation
Tax settlement negotiation
Back taxes filing and settlement
Corporate tax attorney advice
And more
The Levy Group of Tax Professionals' top-notch tax lawyers are affiliated with the NATRC, the ASTPS, and the NATP. We maintain those affiliations to help us stay informed on legal matters that require the services of a tax attorney, such as changes to the tax requirements for individuals and businesses. In addition to offering expert tax resolution services, we're also able to advise you on tax matters. In fact, the advice of an income tax attorney can help you make sound investment and business decisions that will ensure your financial stability in the years to come.
We're committed to offering some of the lowest fees to work with a tax attorney in the Miami area. Choosing The Levy Group of Tax Professionals means gaining access to superior service at reasonable rates, no matter what type of tax relief you're seeking. We're pleased to offer free cost estimates during your initial consultation with one of the tax attorneys in our firm, and we promise that the estimate we give you will be competitive for the industry and for the area. When you're already struggling with a large tax debt, the last thing you need is to pay an arm and a leg to break free from that debt, and with The Levy Group of Tax Professionals as your go-to tax lawyers in any situation, you'll always get a good price.
Want to know more about hiring a knowledgeable, experienced, and skilled tax law attorney from our office to represent you? Contact The Levy Group of Tax Professionals now! We'll be happy to answer all of your questions about working with an income tax attorney or an enrolled agent, depending on your needs. We look forward to working with you.
Tax Law Attorneys Working 24/7
Tax problems usually come with deadlines attached, which is why it's vital to contact a tax law attorney or other tax advocate at the first sign of trouble. When you choose The Levy Group of Tax Professionals, you can be confident that your problems will soon be resolved. Whether you require a business tax attorney or someone who specializes in individual tax issues, we make quick turnaround times one of our top priorities. The taxes attorney assigned to your case will work tirelessly until your debt is resolved and you're ready to move forward. For more info, call us now! 
tax lawyers
attorney taxes
tax law attorney
tax attorney
tax attorney in