Payroll Tax Problems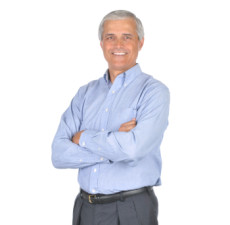 As a business owner, you've got a lot of responsibilities on your plate. You have to coordinate your employees' schedules and keep track of their hours. You have to manage your inventory to best serve your customers. You have to pay vendors, budget for utilities, and pay your staff. Is it any wonder that IRS payroll matters sometimes slip through the cracks? Unfortunately, the IRS is less concerned with how busy you are than with ensuring that you pay what you owe on time—or pay the price for your lateness. If you've found yourself in business tax debt due to a payroll tax problem, call The Levy Group of Tax Professionals today. We'll bring your business tax relief.
Since 1991, The Levy Group of Tax Professionals has been dedicated to helping individuals and business owners just like you get through business tax problems unscathed. We'll put every bit of our experience and knowledge to work for you, no matter what company tax problems you're experiencing. In the case of payroll tax problems, our first step is to determine what caused you to incur a payroll tax penalty. Most likely, you're dealing with one of the following issues:
Paperwork or filing errors
Bookkeeping errors
Misclassification of employees
One-time or ongoing failure to pay IRS payroll taxes
The key when it comes to payroll tax problems—as with any tax issues—is to seek tax resolution at the first sign of trouble. The longer you have unpaid payroll taxes adding up, the more penalties and fees you'll incur. Eventually, the government might take drastic measures against you, such as revoking your business license or issuing a notice of seizure for your assets. Protect your assets and your and your employees' livelihoods by contacting The Levy Group of Tax Professionals to discuss business tax relief strategies right away. We strive to offer some of the quickest turnaround times for resolving business tax problems in all of Miami. We'll be there for you when you need us.
We also make every effort to keep our prices for payroll tax help reasonable. When you're facing a business tax debt, you want to keep a firm hold on your finances in all other areas, including hiring specialists to help bring an end to your company tax problems. The Levy Group of Tax Professionals is pleased to offer free cost estimates for payroll tax help and other services, to help you stick to your budget. You'll be hard-pressed to find a better deal for company tax relief in the Miami area.
Want to know more about how to proceed when you're facing a payroll tax penalty? Give us a call! Our licensed and insured team is standing by to bring your company tax relief when you need it most. Make The Levy Group of Tax Professionals the answer to all of your tax problems. 
payroll tax help
irs payroll
payroll tax penalty