IRS Tax Settlement
Are you struggling with the stress, anxiety, and inconvenience of a large back tax debt? A tax settlement might be the answer. The IRS makes a variety of tax settlements available to taxpayers who need them, and depending on your specific circumstances, it's worth investigating your eligibility. You'll probably have difficulty securing an IRS settlement on your own, however, which is why it's a good idea to hire a tax advocate to help you. In the Miami area, your best bet is The Levy Group of Tax Professionals. We have the knowledge, skill, and experience to help you obtain vital tax debt reduction. Call us now!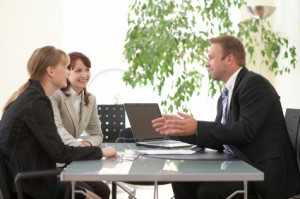 Depending on why you fell into tax debt in the first place and your current financial status, you might be eligible for tax settlements including:
Offer in compromise
Installment agreement
Penalty abatement
Innocent spouse relief
And more
For the best possible chance of success in your IRS tax settlement negotiations, we'll always start with a thorough investigation of your finances and back tax returns and notices. Once we've determined what form of IRS debt forgiveness is most applicable to your specific case, we'll help you gather the necessary supporting materials and file your claim. Our team of enrolled agents and tax attorneys is extremely adept at negotiating IRS tax settlements, and we've got 22 years of proven results, in the form of satisfied clients who have broken free from their tax problems.
Whatever tax settlement you require, you can trust The Levy Group of Tax Professionals to work hard for you. Every tax advocate in our firm is available 24/7, if that's what it takes to get you tax debt reduction. Working quickly and efficiently is one of our top priorities, because we know how serious tax troubles can get if they're not dealt with promptly. If you're facing an IRS deadline, we'll meet it.
The Levy Group of Tax Professionals also strives to offer some of the lowest fees for taxes settlement negotiation and other tax resolution services in the entire Miami area. If you want superior service at a great price, choose our ASTPS-, NATRC-, and NATP-affiliated team. We'll get you the IRS settlement you need!
Offer in Compromise
One of the most popular taxes settlement options, the offer in compromise is exactly what it sounds like: a compromise between you and the IRS. If your tax debt is so large that you're unlikely to ever be able to pay it off, you may be able to negotiate a reduced sum, alongside a repayment plan such as an installment agreement. Basically, the government is agreeing to partial IRS debt forgiveness in exchange for absolute assurance that you'll pay the new amount. You'll need a tax expert to help you secure this potentially life-saving tax debt settlement, so contact The Levy Group of Tax Professionals today to learn more! 
tax settlement
tax advocate
taxes settlement