IRS Penalty Abatement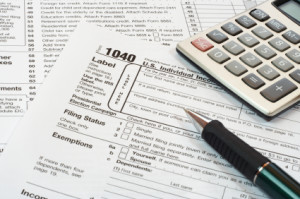 If you fail to file or pay your taxes on time, you're no doubt expecting to incur some tax penalties and fees. But did you know that those penalties and interest charges can eventually add up to more than 25% of your total tax debt? Continued failure to pay what you owe can result in the government taking direct action against you or your business, in the form of IRS wage garnishment or tax liens and levies. However, if you're facing income tax penalties, all is not lost. In certain circumstances, you might be eligible for a form of tax abatement, which can reduce or remove those penalties. In the Miami area, contact The Levy Group of Tax Professionals to learn more about your penalty abatement options. We're ready to step in and give you the help you need!  
Common tax penalties include:
Fees and interest charges: As soon as you miss the filing or payment deadline, your balance will begin to incur fees and interest charges. Those sums are added to the balance due, which means that as time goes by, the fees and interest—which are calculated based on the debt—will only get larger. If, however, you have a valid reason for failing to meet the IRS's deadline, penalty abatement is an option. Your consultant at The Levy Group of Tax Professionals will determine if your claim is valid, help you gather the necessary paperwork, and negotiate your tax abatement with the IRS.
IRS wage garnishment: If you fail to pay your taxes, the government has the right to deduct a portion of your monthly wages to put toward the debt. Unfortunately, IRS garnishment can result in you not having enough take-home pay to cover your bills, rent, and other expenses. If IRS garnishment is causing you financial hardship, we can petition to have it lifted and help you secure an alternative method of repayment, such as an IRS installment agreement.
Tax liens: You might receive notice of an IRS tax lien if your back taxes are seriously delinquent. A lien represents the government's claim to your assets should you continue to make no effort to pay what you owe. While an IRS tax lien won't necessary lead to seizure of your property, having one on your financial record will negatively impact your credit and make it difficult to secure loans and open new bank accounts.
Tax levies: An IRS tax levy is the government's final effort to collect your unpaid taxes. If you receive notice of an impending IRS tax levy, contact The Levy Group of Tax Professionals immediately—it's only a matter of time before the IRS seizes your home, vehicle, bank accounts, or other property. We'll petition to have the levy removed and, as with all tax abatement scenarios, we'll help you negotiate an IRS installment payment plan or other tax settlement.
If you're facing a tax penalty, you've come to the right place. The Levy Group of Tax Professionals is fully licensed and insured, for your protection and peace of mind. We're affiliated with ASTPS, NATRC, and NATP, and we have an A+ rating with the Better Business Bureau. We always aim to offer you the best possible tax resolution services, including tax penalty abatement, at a lower cost than other Miami-area tax firms. Plus, we'll always go above and beyond, including working 24/7 if that's what it takes to get your income tax penalties lifted.
Want to know more about what The Levy Group of Tax Professionals can do for you? Call or e-mail us today! We look forward to making your state or federal tax penalties ancient history. 
IRS Tax Penalties
IRS Tax Levy Assistance
IRS Tax Help
Tax Lien Relief
IRS Garnishment Help