Business Tax Problems
Whether you're a small business owner or you run a large corporation, tax problems can seriously threaten the health and reputation of your business. Late payments, misfiled returns, and other issues can lead to penalties and fees that can make your tax debt snowball and destroy your operating budget. If you continue not to pay everything you owe, you may eventually lose your business license or receive notice that the government intends to seize your business. In this worst-case scenario, income tax problems can mean you and your employees lose your source of income. That's why it's vital to seek corporate tax resolution help at the first sign of trouble.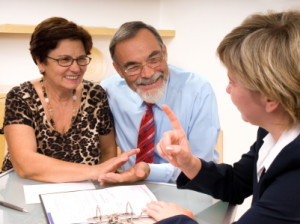 If you operate in the greater Miami area, your choice for business tax resolutions is The Levy Group of Tax Professionals. We're committed to prompt service and quick turnaround times whenever possible, which makes us the ideal tax resolution firm to get your business back in compliance with the IRS. From your initial consultation to the day we close the file on your corporate or small business tax needs, we'll work efficiently and tirelessly to bring you results and help you avoid further tax problems. When you're dealing with the IRS, meeting deadlines is always a primary consideration, and you can trust The Levy Group of Tax Professionals to make speed a priority.
Contact us to provide business tax help including:
Preparing and filing annual tax returns
Filing back tax returns and correcting misfiled returns
Discussing back tax resolution strategies
Negotiating corporate tax settlements
Resolving payroll tax problems
Advising you on other tax matters
The Levy Group of Tax Professionals is made up of enrolled agents and tax attorneys, which makes us uniquely qualified to provide all of the business tax help you need. If your business tax resolutions involve interactions with the IRS, we've got an expert on staff that's right for the job. If you need legal assistance or representation in federal tax court, we'll connect you with a tax relief attorney who has a track record of success. Our entire team is licensed and insured, and our firm has an A+ rating from the Better Business Bureau. You can feel 100% safe putting your business's financial future in our capable hands.
Affordable Corporate Tax Resolution
If your business is facing corporate tax issues, the last thing you need is to spend every last penny hiring a tax relief attorney or enrolled agent to help. After all, you'll need some money left over to fund the continued operation of your business, once your income tax problems are resolved. At The Levy Group of Tax Professionals, we believe in keeping all of our prices for corporate and small business tax services as reasonable as possible. We'll even give you a free cost estimate for the services you require before we begin work, to help you plan ahead for the expense. Affordable solutions to business tax problems—just another thing that sets The Levy Group of Tax Professionals apart from other Miami-area tax resolution companies. Call us now to discuss the tax problems help you need! 
small business tax
tax resolution
corporate tax
tax problems