Services Offered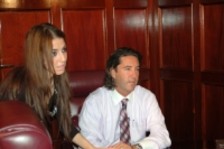 Are you facing an IRS audit? Do you owe a large sum of back taxes that you have no idea how to pay back? Have you received notice of tax liens being placed on your assets to cover delinquent taxes? Help is on the way. The enrolled agents and tax attorneys at The Levy Group of Tax Professionals are fully qualified to bring you tax relief in whatever form you need. Whether you're an individual taxpayer or a business owner in Miami, we're ready to step in with superior tax resolution service. Call us now to learn more!
The Levy Group of Tax Professionals specializes in:
Tax return preparation and filing
Filing of unfiled or misfiled tax returns
Back taxes help
Tax settlement negotiation
Tax penalty abatement
IRS audit representation
Business tax relief
Payroll tax help
And other tax resolution services
When you call us to discuss the tax help you need, we'll start by booking an initial consultation to assess your financial situation. We'll offer you a free cost estimate for the tax resolution services you require. And, as soon as you give us the go-ahead, we'll get right to work on your case. No matter how bad your tax problems are, you can trust The Levy Group of Tax Professionals to work tirelessly to bring you tax relief.
By hiring us for tax resolution service, you'll also get:
22 Years of Tax Resolution Experience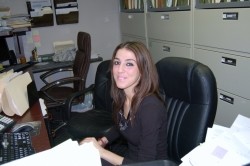 The Levy Group of Tax Professionals was founded in 1991. Today, our firm is composed of tax consultants who call on those 22 years of experience to provide truly top-notch service to every client. In our years in the business, we've seen almost every circumstance that can lead an individual or business to have tax problems, and we've amassed a set of tried and true tactics to bring you tax resolution. Whether you're prepping for an IRS audit or need to find a way to pay off your back taxes, we'll know the best way to proceed.
24/7 Tax Help
Tax issues will almost always get worse if you wait to resolve them. You may end up paying hefty tax penalties on top of your balance due. In extreme cases, the government might take direct action against you, in the form of tax liens or levies. That's why you need tax consultants who believe in prompt, punctual service. The Levy Group of Tax Professionals prioritizes quick turnaround times whenever possible, so your tax issues are resolved sooner.
Superior Service at Reasonable Rates
In addition to being licensed and insured, The Levy Group of Tax Professionals is affiliated with ASTPS, NATRC, and NATP. We also have an A+ rating from the Better Business Bureau. We always strive to go above and beyond for our clients, so that you're completely satisfied. But what truly sets us apart from other Miami-area tax resolution firms is our efforts to keep our prices reasonable. Choosing The Levy Group of Tax Professionals gives you access to great IRS assistance at a great price.
Call us today to book your initial consultation and to get a free cost estimate for the IRS assistance you need. Tell us what you're struggling with and let us create a plan to move forward. Then, breathe easy knowing that your IRS problems will soon be at an end!